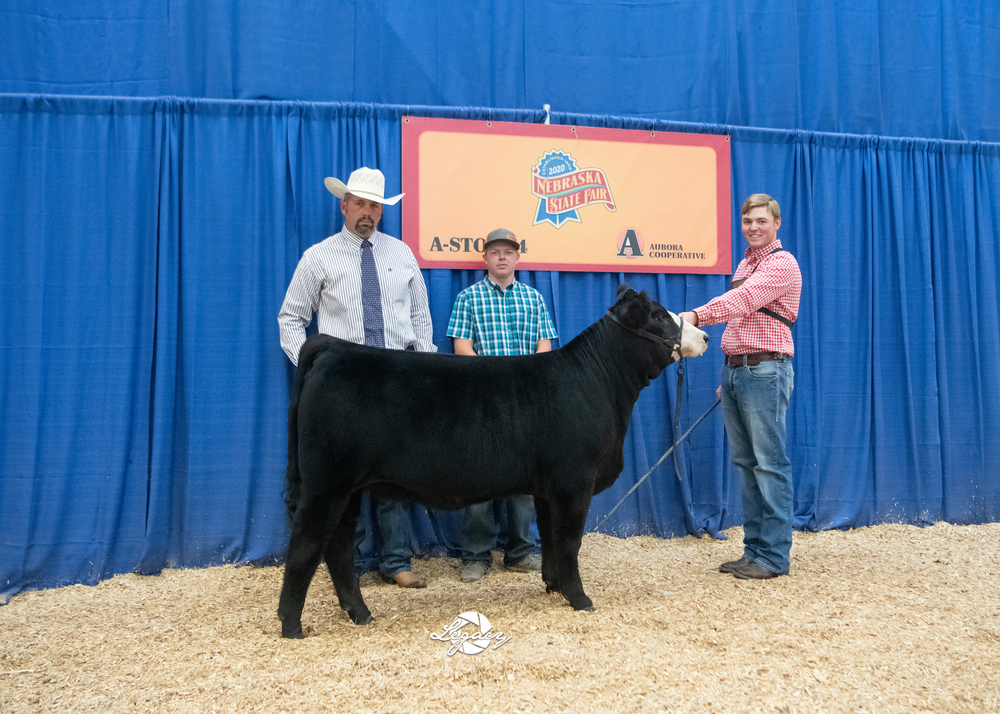 Borg shows Grand Champion at State Fair
Wakefield Republican - Sean A.
Thursday, September 17, 2020
Hunter Borg had some recent success at the Nebraska State Fair in Grand Island.
Borg showed the grand champion market animal in the FFA division and the champion purebred Simmental female in the open beef show at the state fair.
Borg's showing career began when he showed a bucket calf back in 2010 and he is the son of Terry and Debbie Borg.
After his toe was wet with the 2010 bucket calf, Borg didn't show any livestock until 2016 where he presented a steer.
It was his fourth year at the state fair and his last year presenting 4-H livestock.
He can continue to show critters through the FFA until he turns 21.
"The State Fair was my best week of 2020," Hunter said.
Borg is currently attending Northeast Community College virtually and studying Diversified Agriculture.