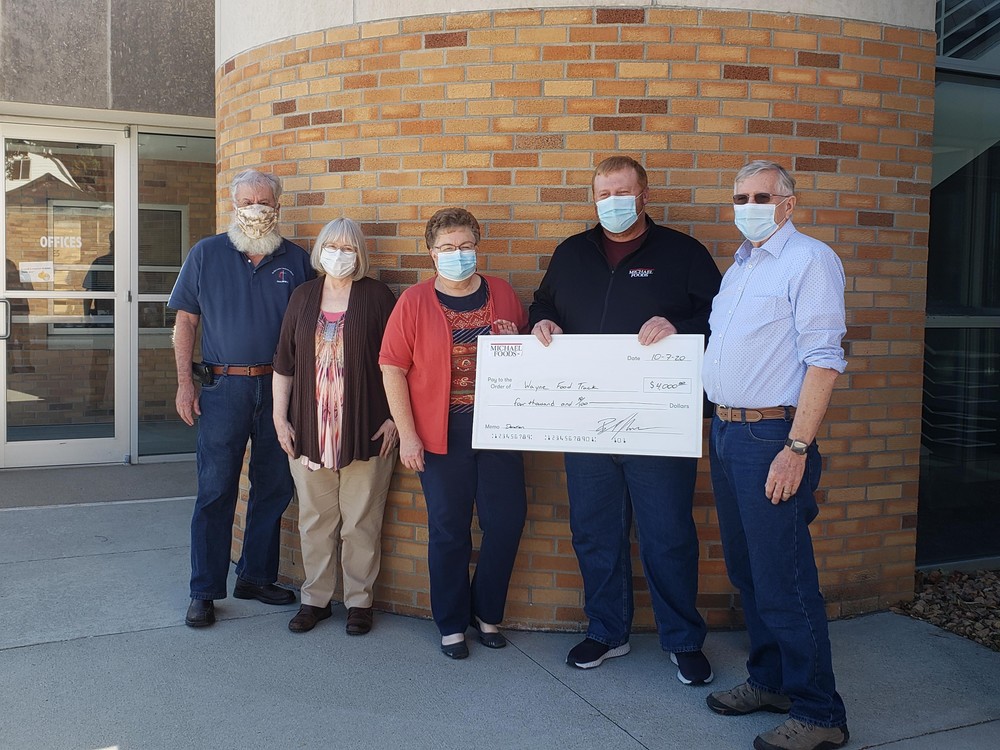 MFI makes donation to Wayne Food Truck
Staff
Tuesday, October 20, 2020
Michael Foods, Inc. recently donated $4,000 to the Wayne Food Truck.
Plant manager, Brady Weaver, was on hand to give the entity the generous donation.
"We have donated to this cause over the last couple years," Weaver said. "We know food insecurity in today's environment is a real issue- MFI wants to help be part of the solution."
The Wayne Ministerium sponsors the Wayne Food Truck for families in need of some assistance in the area.
"The work that the Wayne Ministerium is doing is an amazing program and at Michael Foods we are proud to be able to support such a cause," Weaver said. "The money goes toward purchasing protein products that go into the donation boxes."
According to Weaver, the dollars could buy items such as peanut butter or varying types of meat.
Weaver also indicated the need for this type of program has grown recently.
"Families that are using the service have unfortunately been on the rise the last couple months," he said. "We are glad there is a program that we have been able to partner with that can help relieve a small part of a family's food insecurities."