Wakefield Schools honors Veterans Wakefield Community Schools honored local Veterans with its annual Veteran's Day program in the high school gym on Thursday, November 11. The honor program began with a welcome from Wakefield Community Schools, superintendent, Matt Farup. The Anton Bokemper Post 81 American Legion presented the Colors to the gathering. Wakefield Student Councils presidents Olivia Donner and Rylee Reeves led the crowd in reciting the "Pledge of Allegiance". The Wakefield high school band, under the direction of Esly Ovando performed the "National Anthem". Pastor Charity Potter delivered remarks about Veteran's Day then the Wakefield 2-6 grades recited "On Veteran's Day". Wakefield's 5th-grade students then recited the poem "In Flanders Field". The high school choir performed "In Flanders Field" arranged by Greg Gilpin. The Quilt Shop Quilters the presented Quilts of Valor to 16 area Veterans. Caleb Chase, Eliseo Sarmiento and Jocelyn Weaver presented Wakefield Student Poetry. Farup delivered closing comments before the Wakefield Band trumpeters performed "Taps" as the American Legion retired the Colors. More pictures from the Veteran's Day program can be found on the Republicans Facebook page:
https://www.facebook.com/wakefieldrepublican/photos/pcb.3089258484653071/3089258281319758/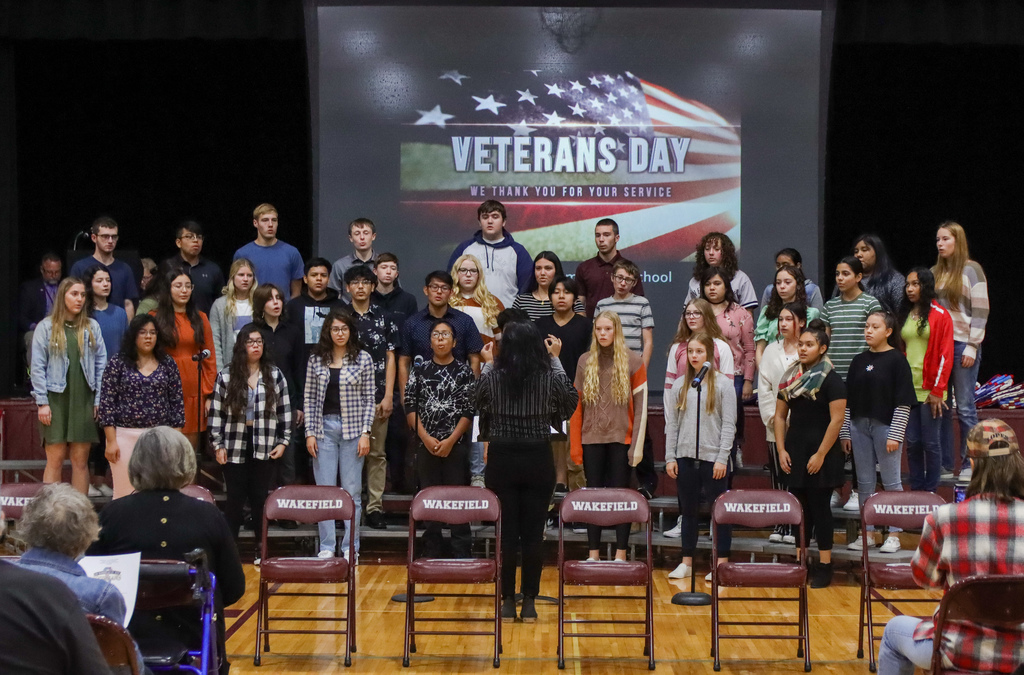 Wakefield Athletic Complex becoming a reality After years, months and days, the Wakefield Athletic Complex started to become a reality last week when the Milo Meyer Construction Company started doing some dirt work at the site. What was an idea some years back has been picked up by present school administration, interested community members and the Wakefield Community Board of Education to move Wakefield into the next realm of high school sports. Community involvement is the only way a project of this nature could be accomplished and to see those preliminary efforts come to fruition with the initial construction phases is heartfelt to many involved in the process. "This is just the beginning, but it is the beginning," Wakefield Community Schools superintendent Matt Farup said. "We have a lot of work to go but it is great to get started." Farup indicated the preliminary work being done is on what will become the stadium portion of the project. "We wanted to try to get the footings poured for the stadium and all that encompasses," Farup said. "It is a relief to get that done before winter sets in." Milo Meyer Construction Company of Wayne found a lull in its schedule and showed up to begin some dirt work. "The company doing the project allows us to sub-contract local companies for the some of the work," Farup said. "That was part of the attraction of the company we chose and we wanted local plumbers, electricians, cement contractors and dirt contractors to participate in the construction - it gives everyone more ownership in what we are doing." The bulk of the existing $3.78M project has been funded, but Farup indicated some of the amenities surrounding the complex would require additional fundraising or dollars. "Some of the landscaping and extra things we are still looking for dollars," Farup said. "The stadium, lights, concession stand and turf are included in what was considered by the board." The Wakefield Community Schools Board of Education will most likely vote on approval of the final contract for the construction of the stadium, lights and turf at its next meeting but the preliminary work is underway. A formal "ground-breaking" ceremony has been set for November 23 at 4:00 p.m. at the site, but in the interim, the pre-grading and footings portion of the construction will continue as weather permits. Fundraising is ongoing for some of the amenities and landscaping surrounding the complex including the purchasing of individual bricks for a walkway leading into the stadium or buying a spot on a donor board which will be displayed ay an entrance or near the stadium itself. Farup also stated a new campaign will be kicked-off around the ground breaking. "We are going to unveil a 'Become a Trojan' campaign around the time of the ground breaking," Farup said. "Just contact me at the school if you're interested in donating." Although the beginning of the construction is without a lot of pomp and circumstance at the moment, Farup is glad to see the beginning. "This has been a long arduous process," he said. "In the end it will be something the school and this community can be extremely proud of."

The Wakefield Senior Center will be hosting a soup fundraiser on Sunday, October 31 from 11:00 a.m. to 1:00 p.m. at the Wakefield Community Center. A free will donation will be requested and the proceeds will go entirely to the Center.

Wakefield Teammates chapter looking for mentors After a year of COVID which saw Teammates mentors and mentees meting only via Zoom or limited contact, the Wakefield Chapter of Teammates is set to match up people to help students through the trials of life and the school. "It's a very rewarding experience to get to spend time with these kids," Teammates co-sponsor, Mike Clay said. "A lot of our mentors go into the program thinking they are going to help a young kid and by the end of the year, the mentor got more out of it than the mentee." Clay and Timarie Hansen are running the Wakefield chapter and are looking forward to matching students with mentors for this school year. "We got some things done last year, but COVID really hampered what we could do," Clay said. "Meeting face-to-face is very helpful and I think everyone would agree - close and personal is always better." To become a Teammates mentor, contact Timarie Hansen or Mike Clay at Wakefield Community Schools.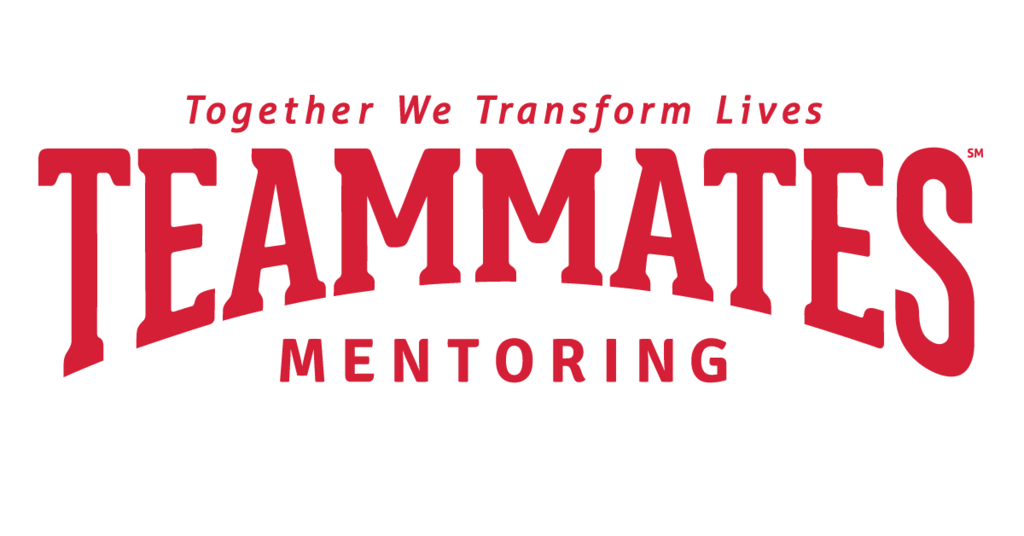 Rock the night away at Little Red Hen Theatre Make plans to rock the night away at the Little Red Hen Theatre on November 5. The blues, funk, rock, and soul sound of Josh Hoyer and Soul Colossal will be bringing the house down for a special "one-night-only" performance at 7:00 p.m. on Friday, November 5. Josh Hoyer and Soul Colossal promise to ". . . deliver a sound so big, so funky, so wring-the-sweat-out-of-you energetic that it reaches through the speakers and shakes you until you start moving". Tickets are now on sale for the event with wine and beer available for purchase at the venue. Seating is limited and advanced reservations are highly recommended. Josh Hoyer and Soul Colossal can be described as a real working band of music for the people and by the people. Featuring Hoyer's signature voice, hammering keyboards, and horns over a "freight – train" rhythm section, the raucous funk and smooth soul sound dutifully pays homage to the past soul giants while simultaneously charging forward into the modern era. Formed in 2012 in Lincoln, the award-winning five-piece band includes some of the area's most revered and accomplished musicians. Joining Hoyer (keyboards/vocals) is Blake DeForest (trumpet), Mike Keeling (bass), Benjamin Kushner (guitar), and Harrison ElDorado (drums). Inspired by the sounds of Stax, Motown, Muscle Shoals, New Orleans, Philly and San Francisco, the band continuously crosses musical boundaries both in style and era, and joins forces each show with a common goal - to have the crowd dancing so much they forget even their smallest troubles. In 2017, Josh was featured as a contestant on NBC's The Voice, and the band completed their first European tour; a 27-city stint capped with a live album release from their show in Brussels, Belgium. The hard-working band completed several national tours from 2015-2017, playing more than 150 shows in 32 states each year, including opening for George Clinton, Charles Bradley, Booker T Jones, and Muscle Shoals Revue. Tickets for the Josh Hoyer and Soul Colossal are on sale now and can be purchased at
www.littleredhentheatre.com
or by calling the Little Red Hen theatre at 402-287-2818. The event is made possible in part with the support of the Nebraska Arts Council and the Nebraska Cultural Endowment, as well as the Dixon County Convention & Visitors Bureau and the Wayne County Convention & Visitors Bureau.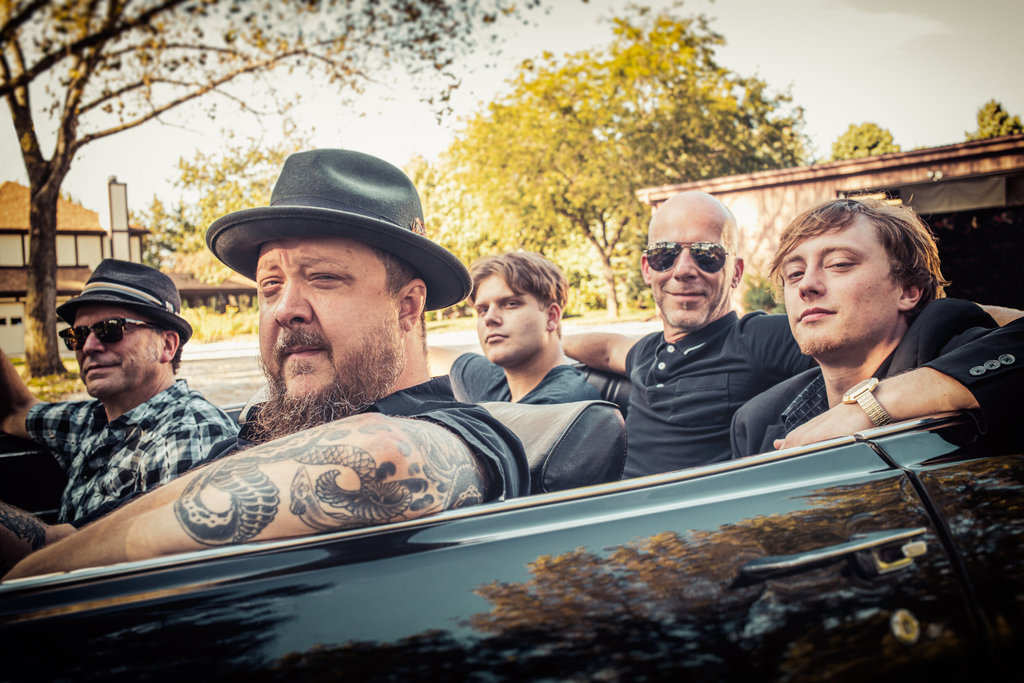 Harding/Lamprecht first line of defense for mental health As a continuation of highlighting mental health services at Wakefield Community Schools, it is a pleasure to spotlight Elementary Guidance Counselor, Tiffany Lamprecht, and Secondary Guidance Counselor, Lori Harding. The role of guidance counselor has evolved through the years in response to the changing needs of students. Lamprecht and Harding are the first points of contact whenever a student is struggling academically, socially, or emotionally. These ladies wear the many hats requiring large skill sets and prioritizing their relationships with students and staff. Because of their commitment to students and staff, no two days are the same. Lamprecht in the library teaching whole group guidance lessons or meeting one-on-one with students in her office to provide more targeted supports. "Her fun and caring personality draws staff and students alike to her throughout the day. Mrs. Lamprecht," pricipal Angie Zach said. "She drops whatever she is doing to be present for people who need an ear or a shoulder to lean on." This is Lamprecht's second year as elementary guidance counselor. "The staff is grateful for her positivity and never-ending support," Zach said. "Mrs. Harding has a revolving office door," said Zach. "She sees many students throughout the day to support them with class schedules, post-secondary planning and goals, a quick check-in, or individualized social-emotional support." With a focus on mental health awareness and services this school year, Harding and Lamprecht are both involved in student wellness activities, staff wellness activities, and community outreach activities. "Mrs. Harding embodies the strength of empathy while holding students to high expectations," Zach said. "She can be described as the 'heartbeat' of the secondary building as Mrs. Harding has great awareness of student needs and is a highly trusted member of the staff. This is Harding's ninth year serving as the Secondary Guidance Counselor. Mental health is the focus this month at the Wakefield Community Schools and the nation. With the services available at Wakefield Community Schools, it's not a monthly commitment - it is an annual commitment.

Lots of 'happenings' at the Little Red Hen Theatre The Little Red Hen Theatre has been busy of late, between murder-mystery dinners, auditions for "Die-Hard", and preparing for a live music concert with Josh Hoyer and Soul Colossal on November 5th. On October 2nd, around 150 people gathered at the Wakefield Civic Center for the Little Red Hen Theatre's "Trailer Park Tragedy" , and worked to uncover a murderer. Over the course of the evening guests were treated to a night out with some "crazy and kooky trailer park residents", witnessed, a murder, and spent the night sleuthing to uncover the culprit. The talented and entertaining cast included, Alison Bruckner, Audrey Loggins, Brandon Dorsey, Buffany DeBoer, Christy Roberts, Garret Robinson, Katelyn Pommer, Tyler Masek, Mike Mogus, Mike Pommer, Olivia Dekok and Sharon Boeckenhauer. The event was a fundraiser for the Little Red Hen and funds raised will be used to help upgrade components of the theatrical lighting system. The theatre is currently casting for its upcoming production of "A Very Die-Hard Christmas". An over-the-top parody of the classic action film, the show promises to be entertaining for audiences and actors. The theatre is seeking actors ages 16 and older of all types to help bring the comedy to life. Rehearsals will begin the last week in October with performances scheduled for December 9-11. Auditions are being held on October 15 and 16th. Interested performers and technical volunteers are encouraged to visit the theatre's website at
www.littleredhentheatre.com
to sign up for an audition time and learn more about the production. On Friday, November 5, the Little Red Hen theatre will be welcoming Josh Hoyer and Soul Colossal to town for a "bring-the-house-down" concert of rock, blues, and funk fusion. A former contestant on NBC's "The Voice", Josh Hoyer and Soul Colossal promise an original sound that will entertain and blow audiences away. Patrons may make reservations now and tickets will go on sale for the general public on October 18.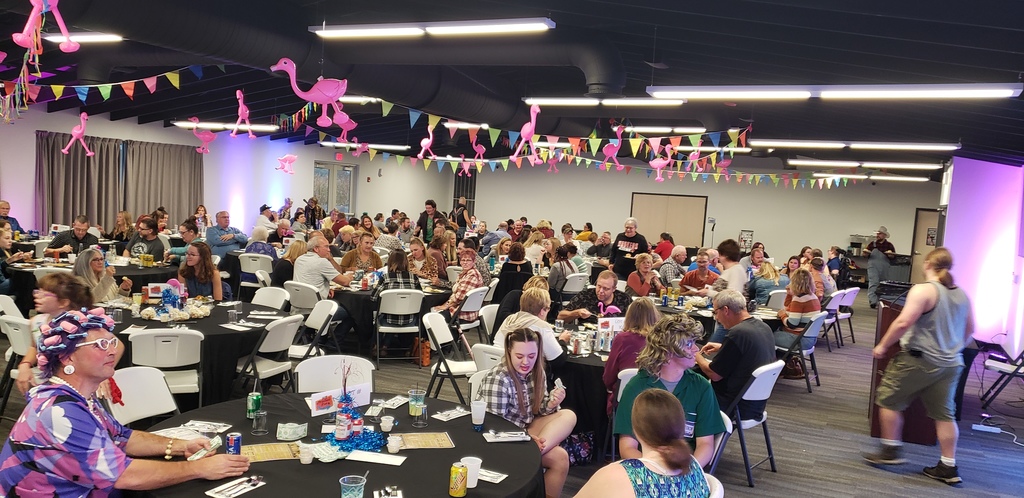 Wakefield third & fourth grade football beats LCC After playing tackle football for the past few years, Wakefield Youth Rec decided to offer flag football for the younger players and joined a league with Stanton, Wayne, Laurel and Wakefield. Wayne has three teams in the league while Stanton, Laurel and Wakefield each offer one team into the mix. Wakefield has a game left on the schedule this fall after going 3-1 in its first four games. "We decided to switch over to flag football to try to get more players to participate," Wakefield Youth Rec president, Scott Hansen said. "This fall has gone pretty good - we'll revisit the program after this year." After splitting with Wayne teams earlier in the season and defeating Stanton, Wakefield took on Laurel this past week and defeated Laurel-Concord-Coleridge 36-24.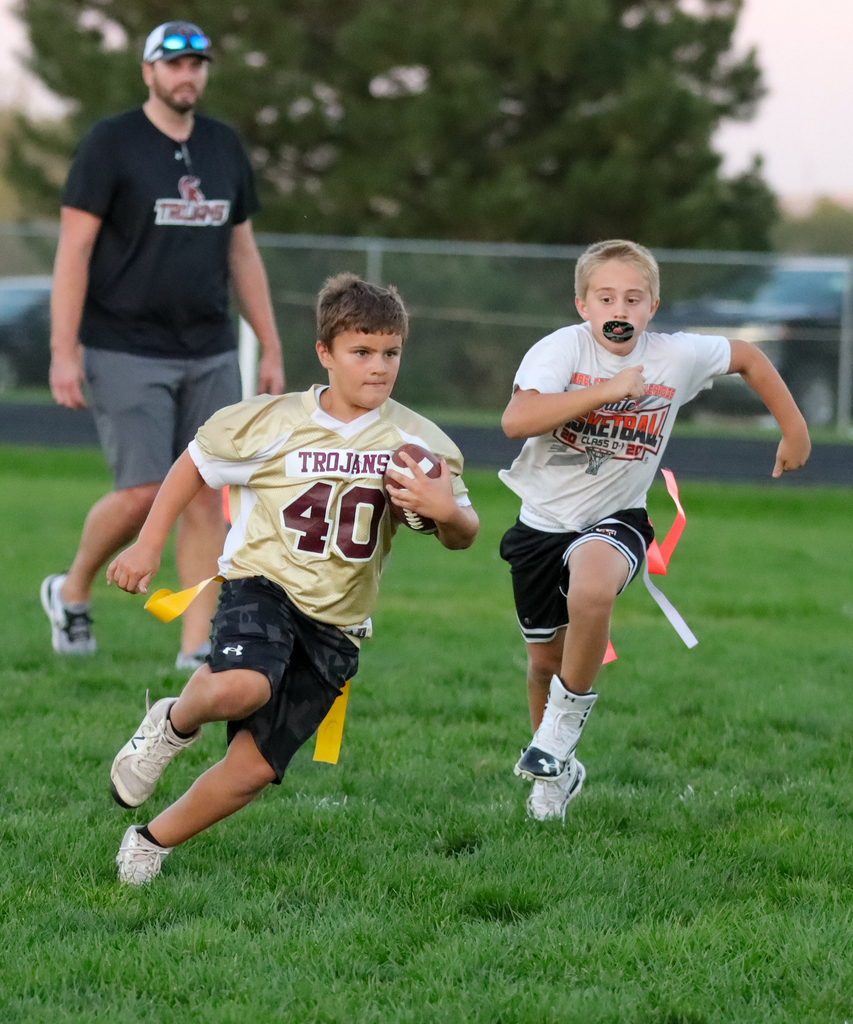 Rock out at WAKEFEST this Saturday WAKEFEST will be rockin' Main Street in Wakefield this Saturday with a day-long celebration that has something for everyone. Formally known as Balloons N' BBQ, the newly reimagined festival is a joint venture between the Wakefield Community Club and Wakefield Youth Rec. While much of the scheduled activities will seem familiar to past attendees, there are some notable differences; most notably the booking of a featured artist to perform a live concert on Main Street in the evening, followed by fireworks. WAKEFEST is slated to feature live music entertainer Billy McGuigan and his dynamic band the Downliners. Live music will also be performed by a local musician, Tegan Nissen, and a regional band will appear as well. The Wakefield Youth Rec BBQ competition features all-you-can-eat chicken wings and pulled pork, as well as a Burger Battle for the youngsters. "We decided to add pulled pork to the menu this year as not everyone likes chicken wings," Wakefield Youth Rec representative, Megan Weaver said. "We are still looking for people interested in grilling, you can sign up until 5:00 p.m. on Friday." The Burger Battle is set for 2:00 p.m. with grillers eligible to register until 1:00 p.m. for the competition. The BBQ and Live Music will take place within the ticketed festival area, which includes access to beer gardens at Sidelines and County Line Lanes and Dining. Live Music and BBQ all start at 5:00 p.m., but there are a slew of activities leading up to the main event. The day kicks off with Michael Foods Wakefield Farms Color Run at 8:00 a.m. from Graves Park, followed by the WAKEFEST Breakfast at the fire hall starting at 9:00 a.m. The WAKEFEST Parade will kick off from Graves Park at 10:00 a.m., pass the care center, and travel east to main street before turning south and heading to the school. The STREET FESTIVAL will run from 1st and Main south to the Little Red Hen theatre and post office. From 11:00 a.m. to 4:00 p.m., attendees can stroll the streets of downtown and visit the food and craft vendors and the younger ones can try their hand at laser tag, the video game truck, inflatable obstacle course and other fun activities. Nebraska Humanities speakers Kevin and Charlotte Endorff will present "No Time On My Hands: The Story of Grace" at the Gardner public library at 11:00 a.m. The Car Show will begin at Noon on 2nd and Main, the ever popular CORNHOLE TOURNAMENT (with prizes!) kicks off at 2:00 p.m. There is also a Pedal Pull tournament that starts at 2:00 p.m. in the Bank First Parking lot. While most of the event is presented free of charge to the community, participants do have the option to upgrade their experience. Tickets for the BBQ, Live Music, and gated beer gardens are $20 if purchased in advance or at $25 dollars at the door. Some kids' activities require an "activity bracelet" that gives the wearer unlimited access to the bounce houses, video game truck, and laser tag arena inside the Little Red Hen Theatre. Discounted student/child tickets and combo packages are available for purchase.


Thanks for reading the Wakefield Republican - if you like these posts, the pictures, the videos on Youtube and, of course, our print edition - please remember to subscribe! It helps keep your local newspaper alive and well!

The Wakefield Athletic Complex is surging forward According to Wakefield Schools superintendent, Matt Farup, the Wakefield Athletic Complex is moving forward at the pace a ground-breaking ceremony may be in line early this fall. "We're getting things lined up to hopefully get ready to turn some dirt," Farup said. "I know it seems like we're crawling but once thing get into place there will be noticeable progress." Farup has invited the local community to take part in the actual construction of the press box, concession area and team rooms - and the entire project. "If any local contractors would like to get involved with the construction of the building, we welcome it," Farup said. "Any local plumbers, concrete people, electricians, masons, landscapers-just contact us." Farup requested interested parties to contact him at the high school or Megan Weaver at Wakefield Progressive. In addition to local contracting help, Farup explained another local program involving cash donations. "We have a pledge from an anonymous donor to match any cash contributions up to $250,000," he said. Whether the donation is $50 or $10, or $100, the donation will be matched which would account for $500,000 if the donations reach the $250,000 threshold. "We really want to make this a community project," Farup said. "Frankly, it already is, and it has to be - we just want anyone who would like to be involved get involved." Another avenue the community can use to participate in the project is with the Legacy Brick Campaign. Various sizes of bricks will be available to purchase for a "walkway" heading into the complex. Loved ones, fathers, mothers, grandpas, grandmas, businesses, organizations, alumni, former teams, memorials - all will be welcome. "The moneys generated by the Legacy campaign will help also help the community to get involved with a donation," Farup said. "It's a way to help build what we all want the complex to look like."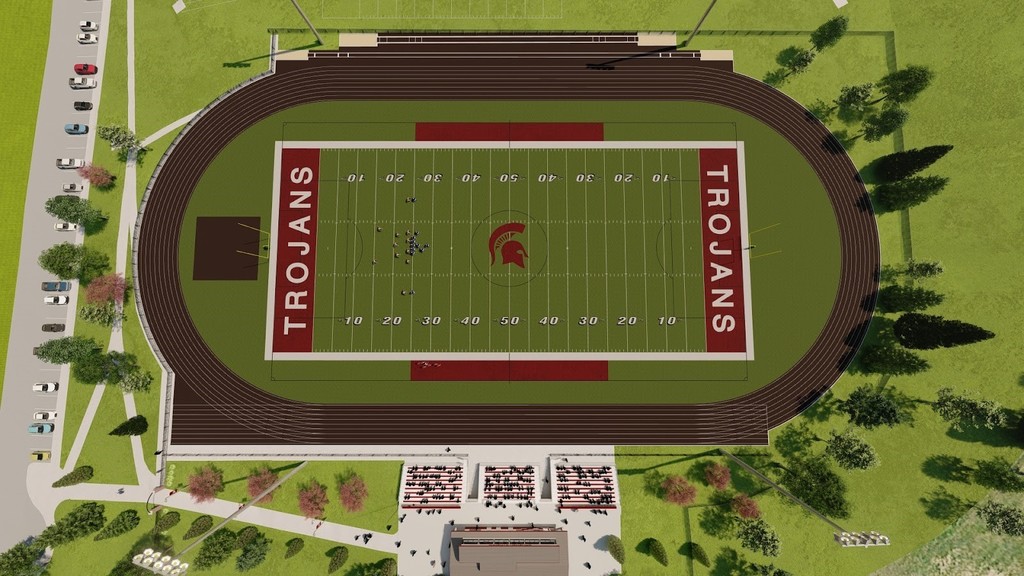 Nebraska Endangered Missing Advisory - Zoey Kain Issued On: Friday, July 30, 2021 at 12:52:55 PM McCook Police Department is attempting to locate ZOEY KAIN, 14, white female, short dark hair with red highlights. ZOEY is approximately 5'6" and 180 pounds. Last seen at 2242 on July 28, 2021 in McCook. Last seen wearing a grey shirt with Gary Superfoods logo, blue jeans and Hey Dude Shoes. It is unknown who ZOEY is with or what type of vehicle she is in. Contact 911 with any information about ZOEY KAIN.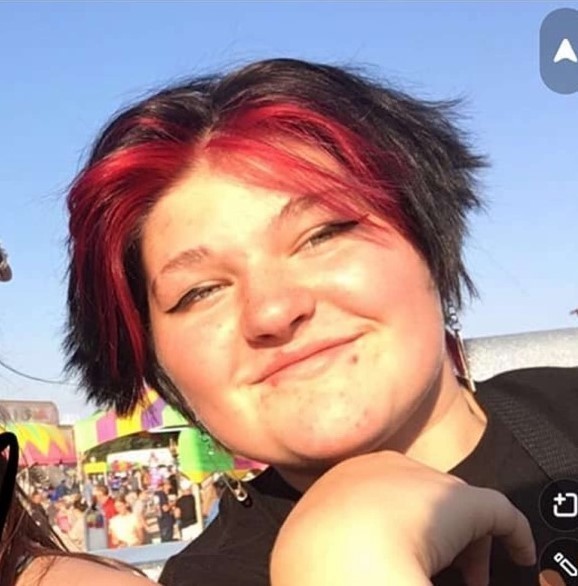 Production Credit Adjustment to start appearing on June electricity bills Details have been released by the Wakefield City Council and administration about a $1.1 million bill received from the Wakefield power supplier as the town's share of the electricity shortage draws that happened this past February. As a result, the City Council approved a temporary increase to Wakefield power customers, which will help to pay back "half" of that $1.1 million that the Council decided to pass on to the community's residential and commercial/industrial users. In February of this year, temperatures dipped very low across the Midwest, creating a power shortage as the extra load was required for people to heat their homes, specifically in locations where they had not typically used that much power during that time of year in the past. "Due to the extreme weather conditions this past February," said City Administration Jim Litchfield, "many communities were assessed unusually high power bills due to conditions beyond our control." An example that made headlines earlier this year would be Texas and Oklahoma where there were millions without power because of a lack of regular supply during this time period, causing the suppliers to use their "reserves" at a premium cost to distributors. The City's power supplier – Big Rivers Electric in Kentucky – passed along the added costs of purchasing power on their end to their customers – the City of Wakefield, among a number of others, at varying degrees for usage. Starting with the June bill, coming in the first part of July, Wakefield customers will notice a separate line item of a "Production Credit Adjustment" which will be adding a 1.01 percent charge per kilowatt hour used. The bill is generated completely off usage, not a static fee. So, for instance, – if a customer used 100 kwH in June, and would have owed $100, they would now owe $101.01 instead. That $1.01 will be directed to replace the "half" of the $1.1 million the City has already paid, until the funds have been paid back. Financially speaking, the entire $1.1 million has already been repaid from the City's funds, and the "PCA" coming back into the City coffers will be used to replace "half" of those funds that the City spent on the bill – around $550,000.

From the City: City Wide Clean-Up Day is Saturday, May 1st from 8:00 am to 1:00 pm. Utility customers may dispose of unwanted items behind the city shop at 303 Oak Street. Items that will not be accepted are tires, batteries, shingles or large loads of construction material.

The Wakefield Republican will be delivered Thursday this week because of a mishap with the printing press. Papers should be available around 10:00 a.m. Thursday morning sorry for any inconvenience!

from the City of Wakefield... Due to safety concerns, the City will not be able to generate electricity while repairs are being made to the substation on Friday April 23rd. The power will now be off for roughly an hour beginning at 8:00 A.M. tomorrow while the necessary repairs are made. We apologize about the incorrect information that was sent out previously.

Scheduled Electrical Outage April 23rd Wakefield will have an electrical outage on Friday, April 23 at 8:00 a.m.  You will experience a 10-20 minute outage till the Wakefield generation plant can get online.  Wakefield will generate power for the community for approximately two hours.  Customers will experience another short outage at approximately 10:00 a.m. until the city gets back online with our electricity provider.

Unofficial election results reported The Dixon County Clerk and election staff turned out numbers in the late evening of November 3rd for the 2020 General Election, settling races for state, county, and local contests, mainly uncontested- and also for the fate of Wakefield's Sales tax initiative. To read more on the unofficial results, pick up the latest edition of the Wakefield Republican.

Eagles roll in first round thumping of Johnson-Brock The Allen Eagle football team opened the 2020 playoffs with a very convincing 46-20 win over Johnson-Brock in Allen on Thursday. To read the full story, pick up the latest edition of the Wakefield Republican.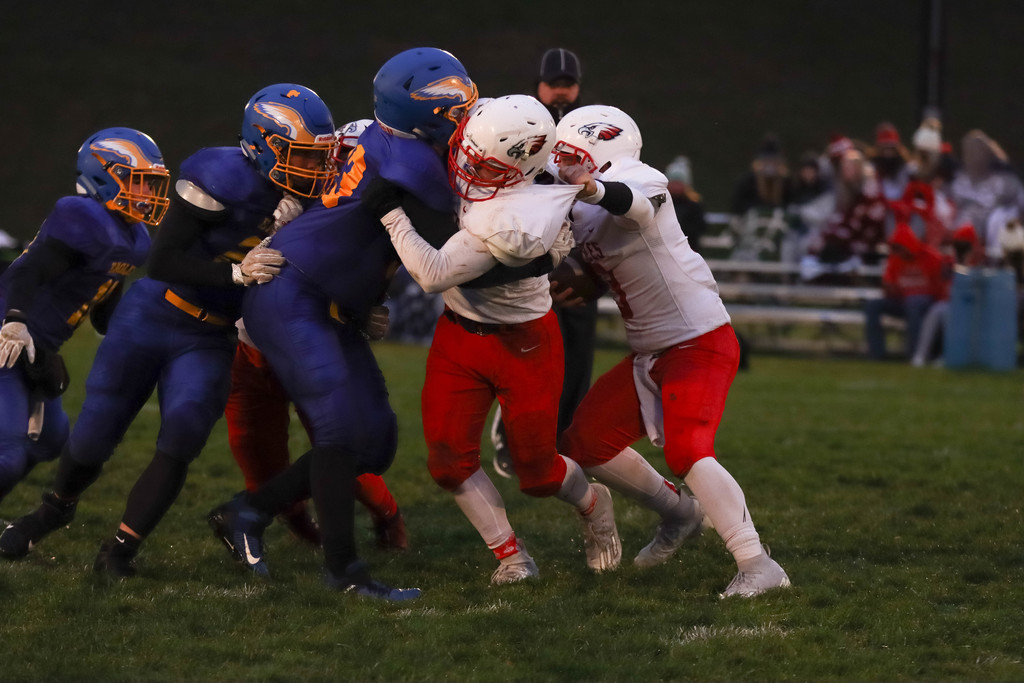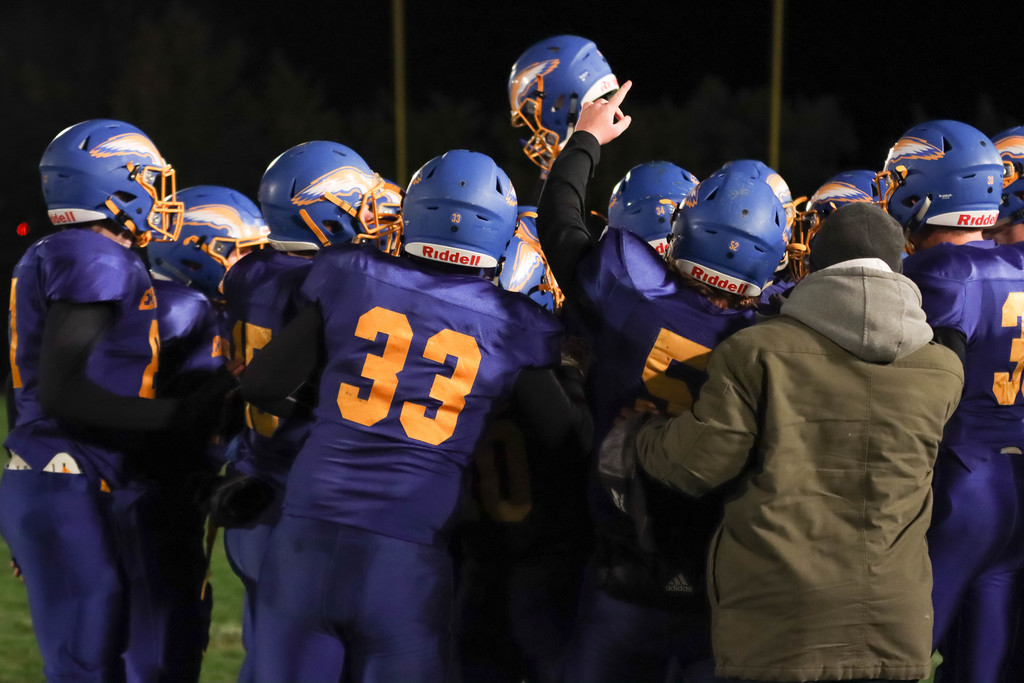 Lady Trojans win Wakefield Tournament but fall to Pendragons at sub-districts Wakefield won their own tournament with a win over Homer and West Point-Beemer but dropped a match to Pender in the C2-4 sub-district to end their season 9-21. To read more, pick up the latest edition of the Wakefield Republican.