Singer/Songwriter and Nashville Recording Artist Daniel Christian will be performing concert at the Little Red Hen Theatre of Wakefield, Nebraska on October 8, at 7:30 PM. Performing with a full band, Daniel will perform a selection of covers and crowd favorites as well as some of his own inspiring original music. Tickets are on sale now at
www.littleredhentheatre.com
, or by calling (402) 287-2818. Described as "Jackson Browne with a fuller, more modern sound" Daniel Christian is known for delivering a great concert experience, rounding out a night of fantastic music with his knack for telling stories. For more than a decade, Daniel has been sharing his music across the country, completing a coast-to-coast tour of the United States in 2014, and releasing two new albums, "Coffee" and "Toast", in 2017. He has entertained audiences in theaters, churches, festivals, stadiums, and living rooms across the nation, including Bluebird Cafe in Nashville, Country Stampede, and SXSW and has opened shows for a diverse range of popular artists, including The Fixx, Selah, Montgomery Gentry, and many more. Daniel has won two National Country Music Festival awards, and has earned nine Omaha Entertainment Award nominations in his native Nebraska, including Best Singer-Songwriter, Best Alternative/Indie Artist, Best Christian/Gospel, Album of the Year, and Artist of the Year. Tickets are $20 for reserved seats and can be reserved at
www.littleredhentheatre.com
or by calling (402) 287 – 2818. Daniel Christian and his band are appearing thanks to the support of the Nebraska Arts Council and Nebraska Cultural Endowment, Dixon County Convention and Visitors Bureau, Wayne County Convention & Visitors Bureau, and season patrons of The Little Red Hen Theatre.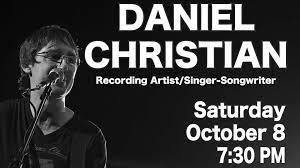 Teammates holding spirit week event at football game Friday The Wakefield TeamMates mentoring program is getting ready to celebrate local mentors and mentees on 9/23 as part of the organization's SPIRIT WEEK. Local TeamMates board members will be on hand at the football game on September 23rd making root beer floats for a free will donation. In addition to celebrating those currently involved in the program, the chapter wants to raise awareness about the need for local mentors. TeamMates Mentoring Program began in 1991 with the vision of University of Nebraska Head Football Coach Tom Osborne and his wife Nancy. Coach Osborne felt that the athletes in his program could make an impact on the middle school students, and twenty-two football players began meeting with middle school students in the Lincoln Public Schools. Of the 22 original mentees, 21 went on to graduate from high school while one left school early to pursue a successful Motocross career. Eighteen of the original mentees also obtained some form of post-secondary education The program now serves thousands of boys and girls across the Midwest, and mentors come from all walks of life. The local chapter of TeamMates has been in existence for several years at Wakefield Public Schools and is led by coordinators Timarie Hansen and Mike Clay. Community Members who donate their time to the program are "matched" with a student and meet with them on a weekly basis. Students and mentors remain matched throughout the students' school career. Mentors provide a constant presence for the youth in our community, simply by being present for their matches. The local chapter has a need for mentors in the upcoming school year and encourage anyone interested to reach out or stop by to talk with a TeamMates member at the root beer float stand at the home football game on Friday, September 23.

Soccer tournament being held at Gardner Field October 1st Wakefield Community Schools will be hosting what has been dubbed the inaugural Trojan Soccer Showdown for Saturday, Oct. 1 in the newly minted Gardner Stadium. The all-day soccer tournament has been scheduled for next Saturday, and will feature a full day of soccer games on a single elimination 6-8 team tournament format. The event has been planned for adult teams of up to 15 players per team, and Co-Ed teams are encouraged, but not mandatory. Games will begin at 10 a.m. on October 1, and to register a team, contact Israel Rodriguez at 402-369-4502 or Andy Vazquez at 402-369-6074. There is a registration fee, and half of the registration fees will go back to the Gardner Stadium for future projects.

Sheriffs office locks down local schools Last Friday afternoon, some suspicious activity reported to the Dixon County Sheriff's Department created a need for a call to lockdown schools in Wakefield and the area, until the incident was resolved. Around 1:15 p.m. on Friday, Sept. 9, the Dixon County Sheriff's Department received a call of a suspicious person near Highway 35 and 9 north of Wakefield. The subject was reported to be standing outside of a white Chevrolet Impala with what appeared to be a rifle. The Sheriff's office contacted local schools – including Wakefield, Allen and Emerson – and the school were put into lockdown. According to the Sheriff's office report, the Nebraska State Patrol located the vehicle south of Wakefield, and initiated a traffic stop two miles east of Wayne on Highway 35. The Dixon County Sheriff's office, Wayne County Sheriff's Office, Cedar County Sheriff's Office, Dakota County Sheriff's office and Nebraska Conservation Officer assisted on the call and traffic stop. Also on the report "after speaking with the driver and passenger of the vehicle, along with doing a search of the vehicle, it was determined that there were no weapons in the vehicle. Both the driver and passenger were released, and the lockdowns were lifted." From the Wakefield Community School's Social media page: "At 1:25, Superintendent Matt Farup was made aware of a potential threat in the surrounding community. Wakefield Schools immediately went into a lockdown response. All students returned to their classrooms and continued with daily operations. Wakefield staff was able to account for all students and staff quickly and efficiently. Wakefield Schools was notified at 2:22 by local law enforcement that there was no longer a potential threat. After the investigation, it was determined there was no immediate threat. Wakefield Schools has safety procedures and protocols in place. Staff and students will be practicing safety drills in the upcoming days. Wakefield Schools administration appreciates your support and understanding." According to other news sources Allen and Emerson were placed on lockdown as well.

Lubberstedt takes directors position at Senior Center By: Roxy Ekberg Republican Staff Dawn Lubberstedt has officially taken on director's position at Wakefield Senior Center after a "short-lived retirement" after long-time employment at Wakefield Community Schools.  Lubberstedt retired from her secretarial position at the school last April after 35 years at Wakefield's school. "I wanted to work at the school until my grandchildren graduated. I had talked about retiring a couple of years prior, but then thought I should stick it out until Olivia graduated," said Lubberstedt.  Due to the retirement of the previous director, she took over the position at the Wakefield Senior Center. The responsibilities of high school secretary and Senior Center director are similar, said Lubberstedt. Lubberstedt works part time as director, three days a week. Assistant director, Jenny Heimann, works the other two. Bookkeeping, creating a monthly newsletter, lining up activities, and coordinating board meetings are the director's main duties.  After graduating from high school in 1974, Lubberstedt worked as a nurse's aide at the Wakefield Hospital and Care Center. Her time at Wakefield Community Schools began in 1987. She started off working as an elementary paraeducator. At the time, Mr. Hartman was the principal and superintendent. Two years later, Lubberstedt took over as secretary and stayed on until her granddaughter graduated. The two finished their time at WHS together. Ludderstedt reflected on 35 years at the school, "I miss the kids. I loved seeing the kids every day. I miss the staff too." Lubberstedt was fond of all school activities, from athletics to National Honors Society, "It was always fun to hear announcements of kids' achievements. It was exciting to hear what the kids had accomplished." There was a switch from working with young kids at the school to working with older people at the Senior Center, however, she enjoys her new job. "I love helping people," said Lubberstedt.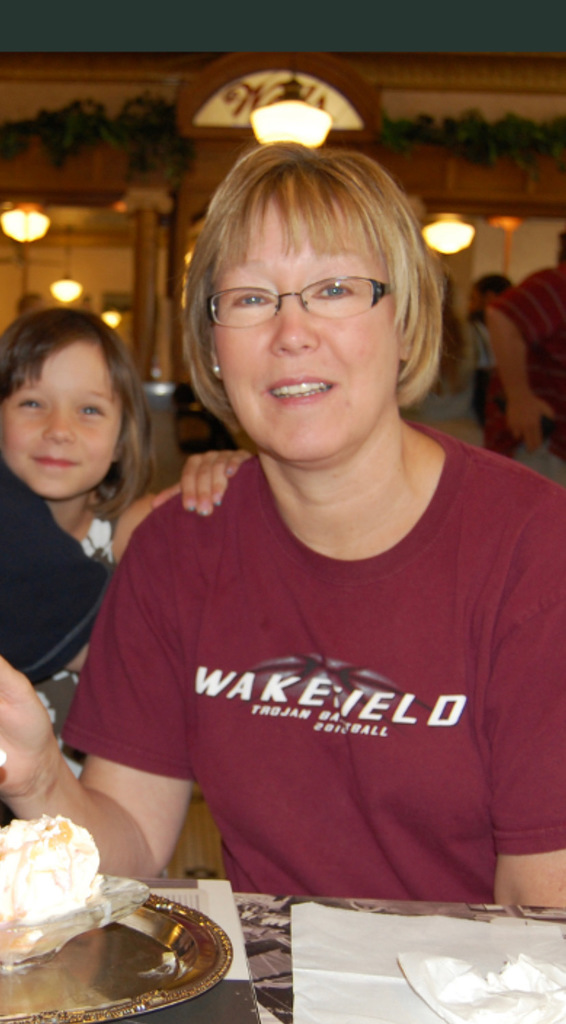 Homecoming in full swing in Wakefield Football game starts at 7 p.m. at the new field! This week started the annual Homecoming celebration – dubbed "Welcome to Our House" for the Wakefield Trojans and Wakefield Community Schools, with events and special days planned all week. Last Thursday, Aug. 25 the Homecoming Royalty was announced at the home volleyball game. This year's King Candidates are: Hunter Schultz, Franco Tapia, Caleb Chase and Cade Johnson. This year's Queen Candidates are: Makenna Decker, Madison Borg, Alex Arenas and Kasey Sullivan. Other Royalty includes: Juniors: Jordan Metzler and Juan Martin Sophomores: Isabella Andrade and Adrian Flores Freshmen: Cael Johnson and Mayte Flores Wednesday, Aug. 31 the Wakefield Boosters were hosting a tailgate event at Gardner Stadium with free hotdogs, chips and drinks and some entertainment; Thursday, Sept. 1 the volleyball team travels to Wisner-Pilger/Pender for a tournament. Friday, Sept. 2 the "big show" begins with a 2 p.m. Homecoming Parade through downtown, along with numerous youth activities on Main Street. At 3 p.m. the Homecoming Coronation will be held on Main Street, and then a short break until 7 p.m. with the varsity football game against Bancroft-Rosalie in the Gardner Stadium. At 10 p.m., the annual Homecoming dance will be held at the Wakefield Civic Center. "Spirit Days" at the school will wrap up on Thursday and Friday, Thursday is "Home Away from Home – Tourist Day" and Friday will be "No Place Like Home, Maroon and White day" – the public is encouraged to wear maroon and white to the game and coronation as well.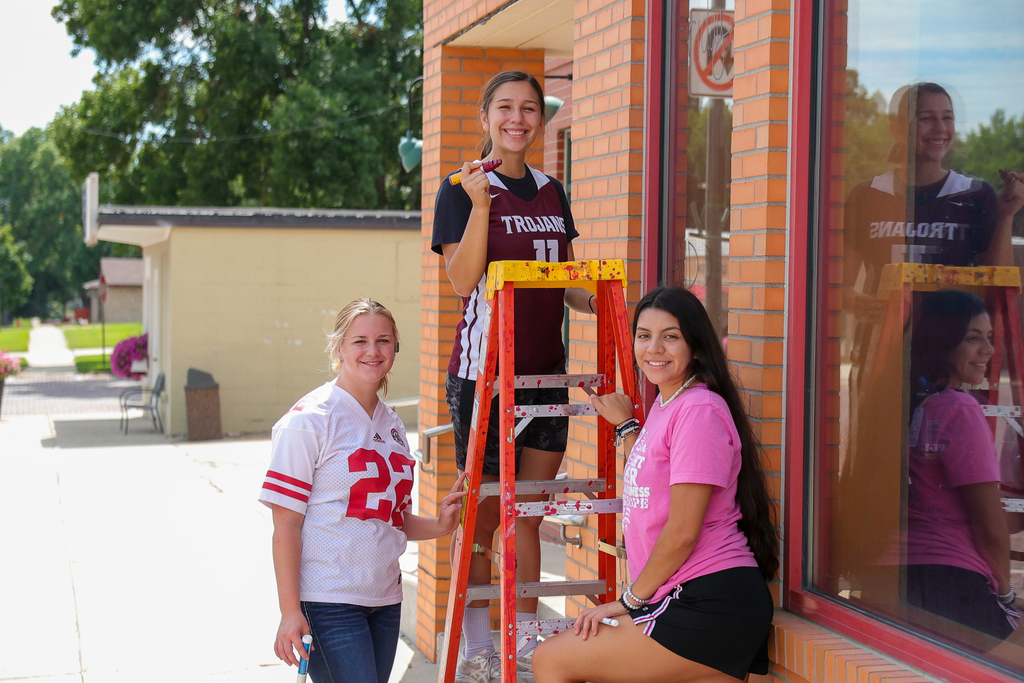 Trojan Football Sports Drink Scrimmage being held at the new football field The Wakefield Trojan football team will be holding the annual sports drink scrimmage at the new football field on Friday, August 19th starting at 7:00 p.m. The school wanted fans to know that the grandstands, rest rooms, and concession area won't be open to the public in time for the scrimmage. In addition they are asking spectators to remain on the east side of the track, and that any lawn chairs are placed on the track or the turf along the east sideline. They also request that no one brings gum or sunflower seeds onto the new turf.

Michael Foods donates to Wakefield Sports Complex Michael Foods Inc, recently made a contribution toward the Wakefield Community Schools stadium project – with a $25,000 check changing hands to help with the final construction, furnishing and other expenses with the stadium. "We are very excited about this project. It is something that the community has wanted to get done for a lot of years and to see it come to reality is exciting," said Brady Weaver of Michael Foods in Wakefield. "MFI supports projects that are important to our team members, their families and the communities they reside in. We support many projects and activities in Northeast Nebraska but this was an opportunity to support a very important project that will benefit youth and community members alike. We will also start $6 for 6 for the football team this year along with continuing the $1 for Ace for volleyball and $3 for 3 for all BB teams as we have the last few years." Superintendent Matt Farup added, "We are thankful for the support of the school and the stadium project from Michael Foods. It's great when the school and local businesses work together to help improve the community. We couldn't have done this project without the contributions and involvement of local businesses. And with their help I think we have built a facility that everyone will be proud of."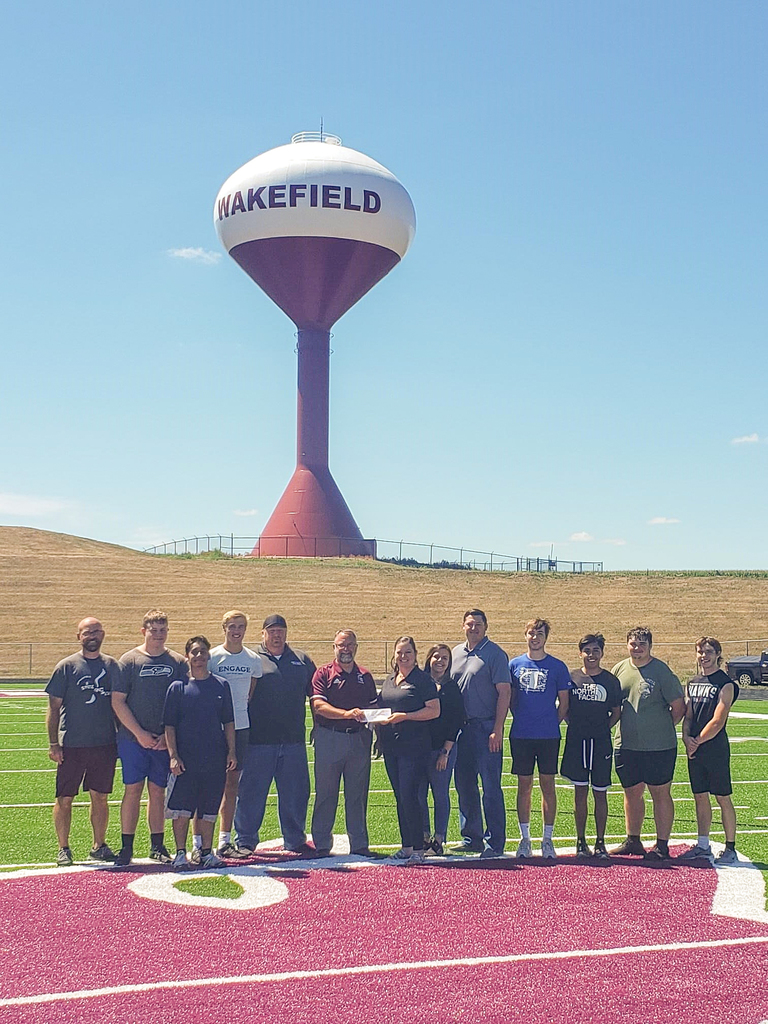 Submitted Article In Nebraska, windmill companies pay a name plate capacity tax to the appropriate taxing agencies where the windmills are located. Dixon County has 101 windmill turbines located in six townships. The windmills became operational in the last quarter of 2018. According to County Supervisor Lisa Lunz, the County is frequently asked the question, "how is the windmill money being spent?" The nameplate capacity tax that public entities have received is shown in the following chart. The total received has historically been $1,119,252 per year, and cumulatively from the 4th quarter of 2018 - $2.84 million. Figured are approximately $11,082 per windmill. To date Dixon County has itself received $597,910.50 which is $239,702.80 per year. This money has been used to pay county expenses. The report nearby also shows the remaining funds that have been distributed throughout the county to the schools, fire departments, townships, etc. where the windmills are located.

Wakefield Athletic Complex nears completetion After years of planning, and a lot of work lately - the Wakefield Athletic Complex has begun to take final shape in the last few weeks with the turf being laid on the field, and some final touches in view as the school season quickly approaches. "I sincerely believe that the stadium will be a great asset for the school and community. It will be a great experience watching meets, games, and other events," said Superintendent Matt Farup. "We plan on opening the stadium and doing a dedication on September 2nd during halftime of the first home game of the season. That's what we have on the dedication plaque. We know Nemaha Sports Construction is doing everything possible to hit that timeline. I imagine we'll be able to play game on that date but I imagine there might be a few things left to do but the major things will be in place to host a game," said Farup. In addition to the use for the school, the hope is to find a way to allow the public access to the facility as well - as long as the special additions to the field - the turf and the hoped longevity of the track, with Farup saying there are "still things to iron out" for the public access. "We definitely want the facility for public use, but we must protect the investment. We went with artificial turf so that it could be used by the public at any time. There can be absolutely no gum, no sunflower seeds, no food or drink besides water on the turf at any time. We need to trust the public that they will abide by those standards. There can be no bikes or vehicles of any kind on the track or turf. We want the public to use the track and turf anytime as long as there's no damage." Farup also pointed out a few of the best new additions for fans: "One great detail is we will have the best concession stand and restroom facilities around. The women's restroom has 10 stalls! I also think people will really enjoy the concourse and concession areas. You'll be able to visit the concession stand and still see the action on the field." Until the field has been finally completed though, Farup did as for the public to take care visiting to look: I would also kindly ask that people do not drive up to the stadium. If you would like to walk up the south hill to take a look, that would be great, but please do not enter the stadium or the East staging area. It is dangerous, and important elevation and construction markers are important. There will be ample time to see and enjoy the stadium when it is done. "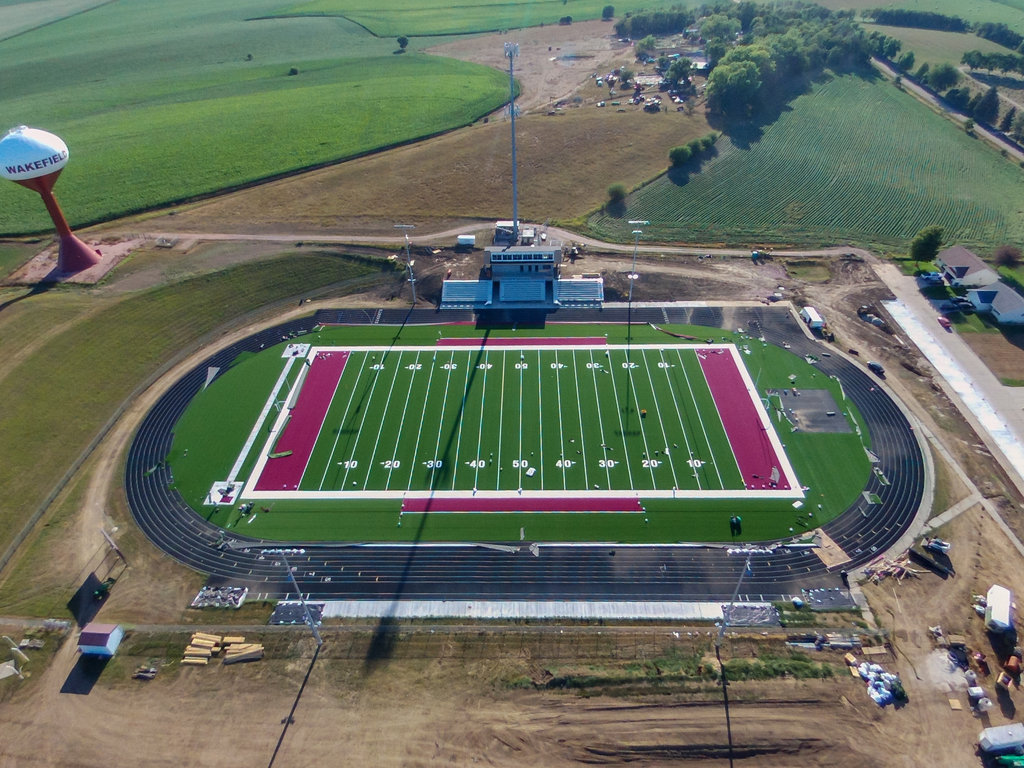 Annual Mid-Summer Classic Held; 9u Team takes first place Picture gallery can be found here:
https://paperandink.smugmug.com/Wakefield-Republican/Mid-Summer-Classic-2022/
Players, coaches, family and onlookers flooded into Wakefield over the weekend for the three-day "Lefty Olson" Mid-Summer Classic baseball tournament held June 24-26 on multiple fields on June 24-26. The brackets were pool play format, with finalists determined by champions playing champions across those pool draws. Teams of 9-and-under, 10-and-under, 12-and-under and 14-and-under baseball players from all across mainly eastern Nebraska competed at the event. The overall winning teams for each bracket were: 9 and under: Wakefield, first-place 10 and under: Vermillion, first-place; second was Wayne 12 and under: Norfolk Steel, first-place; second was West Omaha Hawks 14 and under: Wahoo, second was Hartington Organizers were able to gather 200 volunteers from locals to help take care of the planning, concessions, gate and field management, ranging in age from 9 years old to 81. All said and done, 31 teams attended the competition, with estimates of more than 2,000 people that attended at park. The annual Mid-Summer Classic helps to fund all the youth sports for the whole year (t-ball, volleyball, football, basketball, baseball, dance/cheer, wrestling) under the assistance of the Wakefield Youth Rec. "This was our 35th annual tournament," said organizer Tiffany Lamprecht. "We're so appreciative of all our volunteers and grateful for all that came." Pictures from the Mid-Summer Classic can be found on pages 6 and 7 of this edition of the Wakefield republican.

Logan Bokemper and coach Mike Hassler participate at Nebraska All-Star football Classic A Wakefield coach and senior were both tapped to participate in the 44th Nebraska Eight-Man All-Star Football Classic at Adams Central last weekend. Coach Mike Hassler and Wakefield Senior Logan Bokemper both "suited up" for the game, Hassler coaching for "East" and Bokemper played for the "East" team. "It's always great to get to see your senior football players suit up one more time to play the 8-man game. I was lucky enough to be on the staff, so it made it a little extra special for me," said Coach Hassler. "The week leading up to the game was just a great experience for both of us. The Nebraska Eight Man Coaches Association really knows how to host an All-Star experience. As a player I think Logan built some lasting relationships with the players on the East squad and as a coach I was able to expand my coaching network, learn new things, and make some new friends myself. I think we both wish the game had come out a little better, but I was proud of the week Logan and the East squad put together. It was definitely an unforgettable experience." According to other "sports news" – the "West" team was able to win, outscoring their "East" counterparts 59-14.

By Mike Mogus Head Coach The Wakefield 18U softball team started out the week with a tie because of darkness, and ended the week with a runner-up finish at districts. The ladies went to Hartington and scored 3 runs in the last inning started by Alex Arenas reaching on a base on balls. Arenas scored on a base hit and an error off the bat of Daveigh Munter-Mcafee. Munter-McAfee scored on an error hit by Destiny Helzer. Helzer then scored after a stolen base and a wild pitch. Aishah Valenzuela held the home team to no runs in the bottom half of the inning to secure the tie. Wednesday the girls traveled to Bancroft to play West Point and dropped a twin bill to the host team 7-6 and 4-1. The ladies were cold in the first 3 innings before breaking through with 6 in the 4th. led by base hits from Brianna Bousquet, Mikkie Mogus, Munter-McAfee and Aishah Valenzuela. West Point brought 2 runs across in the bottom half of the inning before scoring 5 in the last inning to get the win. Friday was the first game of districts and the team was paired against Hartington once again. This time lights were not a problem. Wakefield won 6-0 off of strong pitching from Alli Brown and 2 hits each from Bousquet and Maddie Mogus. Kenzie Arenas, Mikkie Mogus, and Helzer also collected hits. Day 2 of districts began with Battle Creek. They won that game 9-0 on one hit given up by Brown in the final inning, and great defense all around. Laken Rahn had the big hit in the game scoring two runs off a base hit. They faced O'Neill Green Machine in the afternoon in a great game winning 3-1. Brown once again had a stellar performance pitching along with fantastic defense behind her. Brown helped her cause at the plate with 2 RBI. Day 3 started against Ponca with a trip to the championship game on the line. The ladies won 4-1 with Brown and defense taking front stage once again. Ponca scored one run late after 4 runs put up off a 3 hit performance from Maddie Mogus and 2 from Valenzuela, Munter-Mcafee and Bousquet. Brown and Rachael Nuernberger collected a hit each. On to the championship where they face the Green Machine once again, and having to win one game to secure the championship. The ladies stranded runners at 3rd in the 1st, 2nd in the 2nd, 2nd and 3rd in the 3rd, and the bases loaded in the 5th inning. After scoring 1 run in the 2nd, the opponent pushed 6 across in the 5th off of Munter-McAfee and some defensive miscues to secure the win 7-1. Wakefield's lone run came off an error off the bat of Katie Borg and a hit by Bousquet to score Borg. The second game saw some amazing defense once again including a 6-4-3 double play from Alex Arenas at shortstop to Bousquet at 2nd base and a nice stretch at first from Munter-Mcafee. Brown was in the circle again and pitched well enough to beat most opponents, but it wasn't Wakefield's day losing 4-2 to bring home runner-up. The team was led by another 3 hit outing by Maddie Mogus and 2 hits from Munter-McAfee. Alex Arenas, Katie Borg, and Nuernberger had a hit each. The 18U squad moves on to the state tournament July 8-10 in Hastings. This week is highlighted by the league tournament in Crofton on Sunday.

Logan Bokemper plays in the Northeast Nebraska All-Star Football Classic Football players, coaches and fans gathered from around Northeast Nebraska for the 2022 Northeast Nebraska All-Star Football Classic played in Norfolk on Saturday, June 11. According to other news sources, this was the first year that the game went into overtime, and the win by the "White" team marked the team's fourth-straight win, and six of the nine games overall. Wakefield was represented on the "Red" team this year by Logan Bokemper. The Red and White teams were even at the end of four with seven points to the White team in the first quarter, seven each in the second, seven to the Red team in the third and seven to both teams in the fourth to tie the game 21-21. In the additional overtime, the White team was able to put a field goal through the uprights to win the game.

The Wakefield Party brings country to Graves Park By: Roxy Ekberg Republican Staff Wakefield Progressive hosted the Wakefield Party on June 4th at Graves Park. With a packed schedule, gates opened at 4 p.m. Attendance was estimated at 200, and partygoers enjoyed a beer garden and food vendors; Oak Street Market, Up in Smoke, Tacos Valenzuela, and nofo. Entertainment kicked off with country music stars Tegan Nissen, followed by Baker Grissom, and highlighted act Angie K held the final performance. Planning for the Party began last summer. The Wakefield Progressive team first identified artists to play the event. Later in the fall, they began to promote the event through their website and various social media platforms. This year, ticket sales and the headliner were announced around Christmas time. Organizing the behind-the-scenes aspect of the Party was easier this year due to past experience. With existing relationships, gaining sound, lighting, staging, and security for the event wasn't as complicated in the second go-around. "The day of the event we couldn't have done it without some amazing volunteers, Mark and Shannon Johnson, Garek Bebee, Jon McQuistan, Ross Hansen, Tim and Leslie Bebee, Traci Haglund, Tiffany Lamprecht, the Samuelson Family, the Jelsma Family and of course my husband, Brady, and my amazing kids Rylan, Abby, Jocelyn, Lexie and Alyssa. Also, thank you to the people that let us borrow coolers, tents, golf carts, etc. (Cody McAfee, Janet and Andy Vasquez, Garek and Sara Bebee, Mark and Shannon Johnson)," said Megan Weaver of Wakefield Progressive. In its second year, the Wakefield Party has become "a tradition." Community members of all ages, enjoyed dancing, eating, and listening to good country music. Wakefield Progressive has already started working to hold the event again next year, "...from the feedback we received, it sounds like people would like it to continue…we may have a few tweaks for next year," said Weaver. Wakefield Progressive was appreciative of Mayor Paul Eaton and the Wakefield City Council for allowing the event to happen at Graves Park. More pictures can found on the Republicans Smugmug page:
https://paperandink.smugmug.com/Wakefield-Republican/Wakefield-Party/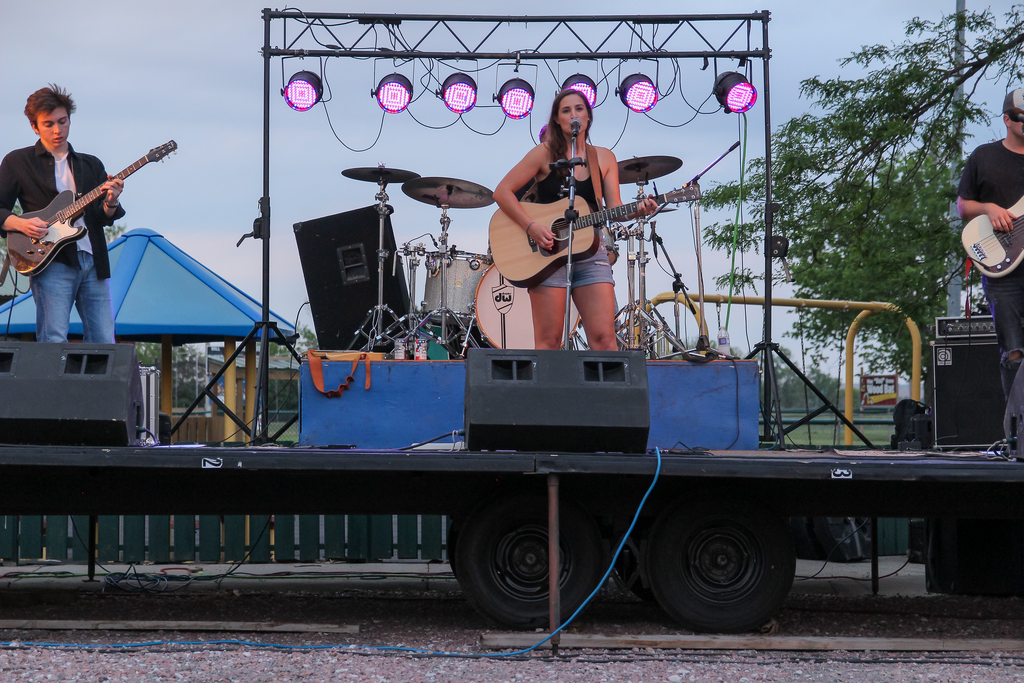 Rural fellowship program sends two to Wakefield Twenty-six students begin their 10-week internships in 16 Nebraska communities on May 24, as the newest cohort of Rural Fellows, an experiential learning program organized through the Institute of Agriculture and Natural Resources' Rural Prosperity Nebraska initiative, that includes two to Wakefield. These students will work with mentors and leaders in their assigned communities to plan and execute community-improvement projects. Designed by the communities themselves to meet the needs of local residents, some of these projects include increased civic engagement, tourism development, social media marketing, and improved mental and physical health capacities. Those students coming to the Wakefield Community are: Devi Venkata Naga Akshay Varma Dwarabandam, epidemiology, Hyderabad, India; Jacob Zitek, mechanical engineering, Plattsmouth. "The Rural Fellowship isn't a Band-Aid program where we come into a community, 'fix' things for 10 weeks and then leave," said Helen Fagan, program coordinator. "This is a community-driven initiative where fellowship students are engaging with and learning from communities, helping locals amplify their culture and build the capacity within themselves to continue to progress and thrive long after the students leave." Having gone through multiple iterations in its nine years, the Rural Fellowship program was originally coined a "serviceship," a melding of community service and traditional internship. As the focus has always been on vitality in rural communities, students from across the globe have started participating. This year, 22 students are from the University of Nebraska–Lincoln, five of which are members of Cultivate Access and four are members of the Rwandan Institute of Conservation Agriculture in Rwanda; four attend the University of Nebraska Medical Center; and one is from Texas Tech University. "It's hard to summarize the positive impacts and benefits this summer's fellows project has had on our community," said Wahoo Utilities General Manager Ryan Hurst, who hosted students in 2021. "The level of design that we are getting on our future water improvements downtown is much greater than we normally have on a project this size." "(The student fellows) helped us share the importance of early childhood education to the future of our community and local economy," said Katie Walmsley of the Ord Area Chamber of Commerce, who also hosted students in 2021. "It's not just new buildings and property tax valuations. It's also about creating opportunities for all who live here and those who wish to live here." Community improvement is just part of the story, Fagan said. "Student fellows also gain real-world, real-time experience with economic development, event planning, problem solving and inclusive leadership — many of the skills that will help them succeed in their careers and be an instrument for good in the communities they end up living in." While communities design their projects, students are often given the freedom to apply their education in executing the projects. In 2021, Arapahoe's community leaders wanted to increase business in the downtown area, so student fellows Haley Burford and Kennedy Kriewald organized a Small-Business Saturday event, where locals could shop special sales and participate in activities focused on strengthening the local economy. In Imperial, the community wanted to improve recreation, so fellows Isaac Archuleta and Joel Kreifels helped organize a farmers market and music festival. "The hands-on and shadowing experience I had from this opportunity was far more enriching than merely hearing about it in a class," said Allison Metschke, a 2021 fellow who served in Wahoo. Student fellows are paired with communities based on their education and experience. They are prepared to meet whatever challenges lie ahead. "I believe that having limited exposure to the world hinders what can be done and learned," said Elizabeth Pernicek, who will serve in Alliance. "I'm looking forward to meeting new people and gaining more points of views than I had before, as well as gaining real-world experience that wasn't previously available to me." "In the future, I would like to be an advocate of rural and underserved communities," said Marlette Grace Dulcinee Mabiala-Maye, who will serve in Valentine. "So this experience will be an asset for me as a future community leader." This year's fellows represent 13 communities, 11 majors, four countries and two states.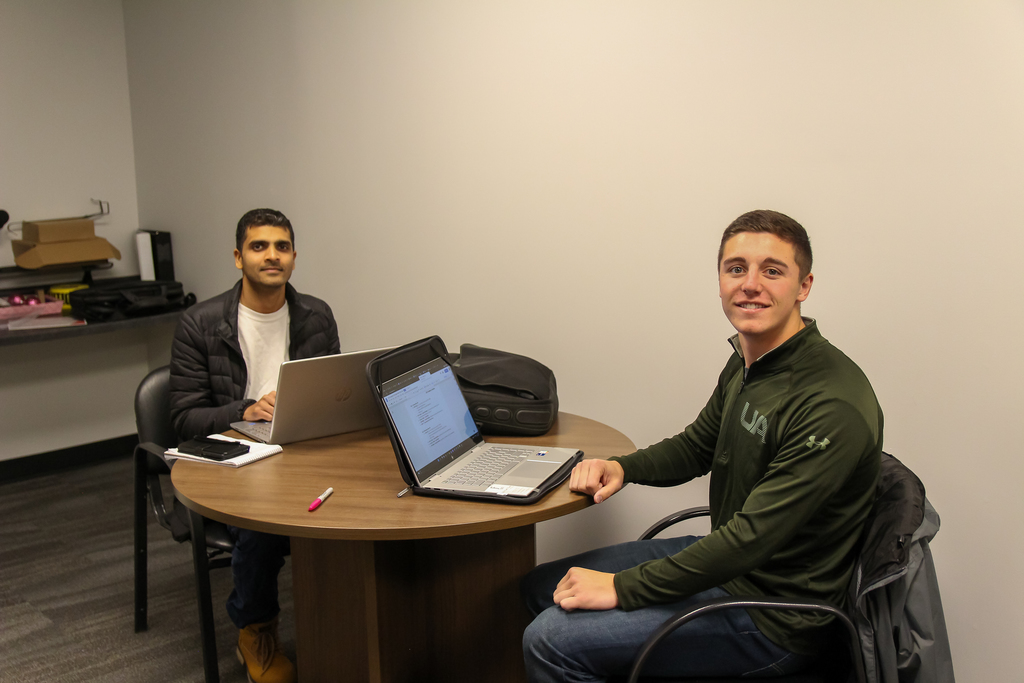 Wolfpack wins district golf
https://paperandink.smugmug.com/Wakefield-Republican/Wolfpack-District-Golf/
The Tri-County Northeast Wolfpack took the Championship title at the C-3 District tournament held in Hartington on Monday, May 16, as well as qualifying a number of individual golfers to the state tournament. The Class C State Golf tournament will be held in Columbus the week of May 24-25 at the Quail Run Golf Course, 327 S 5th St, Columbus, NE 68601. The First round will be begin on Tuesday, May 24 at 9 a.m. with 18 holes for the day; and the Championship second round of 18 holes will be held on Wednesday, May 25 with a 9 a.m. tee time. Along with the District title, and team competition qualification Nathan Oswald and Ben Jorgensen qualified for the individual portion of the tournament with their rounds. The TCNE team golfed a 352 total to win the District title and qualify the team of Nathan Oswald, Ben Jorgensen, Garrett Blanke, Ryan Anderson and Brody Floyd. The team is coached by Scott Hansen. The second-place team was Hartington Cedar Catholic, who marked a 355 under Coach Rick Kuehn, and third was the West Holt team, that carded a 356 under Coach Todd Hale. Other teams in the district were Ponca, Battle Creek, Norfolk Catholic, Hartington-Newcastle, Crofton, Summerland, Elkhorn Valley, BRLD, Laurel-Concord Coleridge, Wakefield, Winnebago and Lutheran High Northeast. Nathan Oswald won the individual side of the tournament, carding a 78-stroke 18-hole score, leading the pack by four strokes. Teammate Ben Jorgensen picked up the third-place spot with 82 strokes on his card, tying score with second-place Jay Steffen of Hartington CC. Garrett Blanke was 11th for the Wolfpack, with an 89 total. Ryan Anderson finished in 36th overall with 103, and Brody Floyd was 45th with a 110. There were 58 golfers at the event.

Michael Foods donates to Wakefield Schools Michael Foods recently presented a check for $1368.00 to Wakefield Community School for this past basketball seasons 3 for 3 program. The program rewards the school with a three dollar donation for each three pointer made by the Trojans and Lady Trojans during the basketball season. This past season both teams combined for a 462 total three pointers. On hand representing Michael Foods Incorporated was Brady Weaver and accepting were members of both teams as well as coaches Joe Wendte and Cory Brown.

Benefit planned for Erica Niemann April 24th A benefit has been planned for Sunday, April 24, for Erica "Chickee" Niemann, a student at Emerson-Hubbard High School, who was recently injured during a skiing accident. Niemann was participating in a ski trip on March 12, and suffered a broken back, a skull fracture, a brain bleed, fractured ribs, bruised lungs and other injuries, according to a poster announcing her benefit. As a part of the benefit, a Co-Ed Venice Volleyball tournament has been scheduled along with a free-will donation meal and silent auction planned for April 24 at the Emerson-Hubbard High School. The tournament will begin at 10 a.m. that day, and participants must be currently 9th-12th grade high school students. Each team must have 6-8 players, and there is a $10 entry fee for each player. Organizers have set the team limit at 10. The meal and silent auction will open for patrons at 11 a.m., and all are invited. To make a donation to the silent auction, or sign-up as a volleyball team, contact Traci Millard at 712-253-6117, or Melissa Twohig at 712-389-1168. If anyone cannot make the fundraiser date, there has also been a GoFundMe set up to benefit the family and help with medical expenses as Niemann continues to recover. As of the beginning of the week, the GoFundMe had progressed toward the hoped for $30,000 goal. The donation site can be found by navigating to
www.gofundme.com
and searching for Erica Niemann.

Lundahl and Waldo selected for Junior Law Cadet program Two local youth have been selected for the 2022 Junior Law Cadet program through the American Legion in June. Walker Lundahl, of Wakefield and Joey Waldo, of Allen were both selected for the Legion's program to be held this June in Grand Island at the Nebraska State Patrol Training facility. Each year, the Legion chooses two high school juniors that apply from each of the American Legion's 14 districts to participate in the program. Over the four day event, students will have the opportunity to explore and experience the various aspects of law enforcement training. Students participate in daily calisthenics and receive training in firearms, self-defense, fingerprinting, K-9 handling, accident and criminal investigation, lie detector testing, and state patrol car driving. As part of the application process, all students must be High School Junior in good health and able to participate in physical activities; possess a positive attitude and display respect for law enforcement; Have good grooming, average or above scholastic record, and be able to share the knowledge gained through the program with others; must possess a valid Nebraska operator's license or learners permit; must reside in the State of Nebraska; and must have attended an accredited Nebraska High School or home school equivalent for the 2021-2022 school year. Junior Law participants are then selected from a competitive evaluation based on interest, citizenship, evidence of self-discipline and the ability to share their knowledge from others – as well as an endorsement from the school principal or superintendent. The 2022 event will be held June 21-24 this year.