From the Nebraska State Activities Association: The NSAA Membership voted 31 to 20 FOR adding Bowling as a sanctioned NSAA activity. The NSAA Membership voted 28 to 23 AGAINST adding Girls Wrestling as a sanctioned NSAA activity. The NSAA Board of Directors voted 7 to 1 to add Girls Wrestling as an EMERGING sport. Complete results from the 2020 NSAA Representative Assembly are available on the NSAA website at
https://nsaa-static.s3.amazonaws.com/textfile/leg/repmin.pdf
.


Five New Cases of COVID-19 in NNPHD Health District Northeast Nebraska Public Health Department (NNPHD) received five positive case reports of confirmed COVID-19 within the health district today. Today's patients are residents of Cedar (2), Dixon (2) and Thurston (1) Counties. They include 4 males, age range 20-64 years and 1 female in her 50's. Public health investigations are in process, close contacts are being identified and contacted to ensure quarantine and isolation measures are being taken. One case appears to be community spread meaning the source of that person's exposure cannot be identified (no travel, no close contact of a positive case). As of Wednesday evening, 04.29.2020, there have been 246 COVID-19 tests reported for people living in the NNPHD Health District of Cedar, Dixon, Thurston and Wayne Counties. The results of these tests includes 19 positive cases (Cedar - 4, Dixon - 9, Thurston - 4, and Wayne County - 2), 200 negatives, and 27 tests currently pending results. You can stay up to date with the Coronavirus situation on the CDC website at
https://www.cdc.gov/
. Nebraska DHHS has a COVID-19 call in line where you can get your questions answered about the virus. The phone line operates from 8 am to 8 pm, seven days per week, 402-552-6645. Follow NNPHD on Facebook to get the latest local testing numbers and results or visit our website for local updates
www.nnphd.org
.

Wakefield Youngster has 'epic' birthday Imagine the excitement of your 10th birthday. House full of friends, presents, cake, games, and ice cream. Enter COVID-19 and a promising birthday bash turned into a family gathering for Oliver Sievers. To read about Oliver's epic birthday, pick up the latest edition of the Wakefield Republican.

Enel Green Power donates to local groups The Enel Group's US-based company, Enel North America, which operates through renewable energy company Enel Green Power North America and the advanced energy services company Enel X North America, announced that it will provide 1.3 million USD to support more than 75 local organizations across 17 US states, as they respond to COVID-19. To read the full story, pick up the latest edition of the Wakefield Republican.

Haven House closed but ready to serve Although the doors to Haven House in Wayne are closed, the staff at the facility is on call and ready to help anyone in need. If someone is in need of assistance, Haven House has advocates available 24/7 and can be reached via the crisis line at 1-800-440-4463. To read the entire story, pick up the latest edition of the Wakefield Republican.

Salem Lutheran Church sends crew to Houston Four members of the Salem Lutheran Church in Wakefield joined 18 other members from the Evangelical Lutheran Church of America Nebraska Synod in a mission to Houston, TX. To read more, find this story in the latest edition of the Wakefield Republican.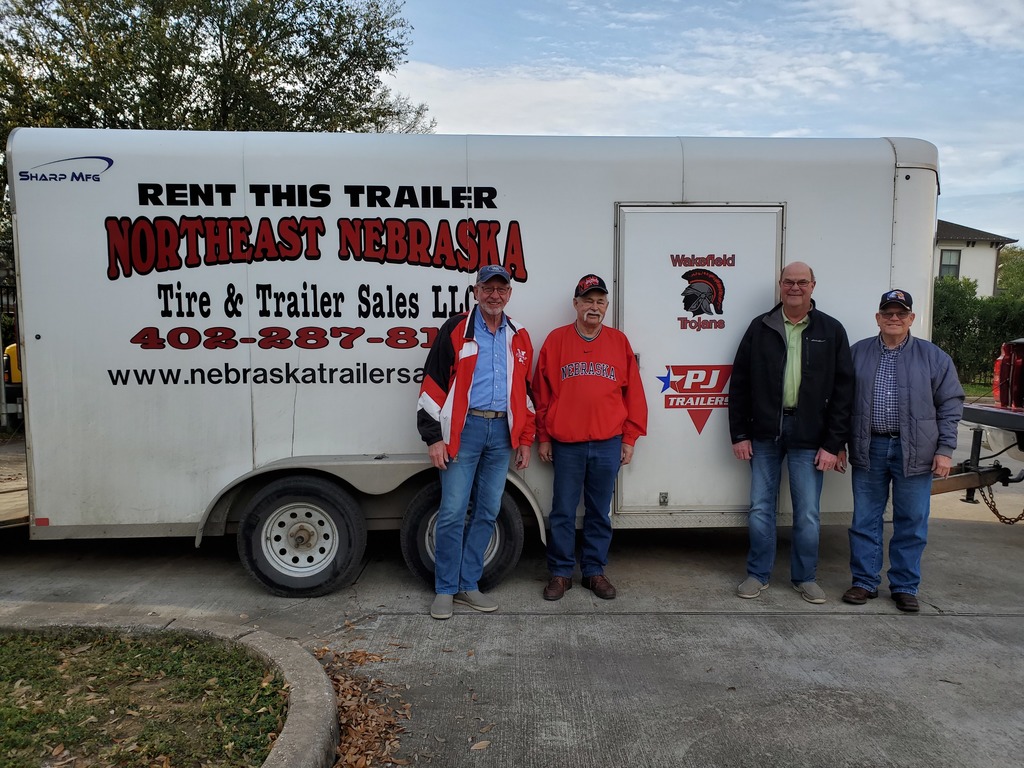 City Council tables civic center manager position The Wakefield City Council met in regular session at the council chambers. The council tabled a decision to hire a manager for the Wakefield Civic Center. Pick up the latest edition of the Wakefield Republican to read the full story.

First cases of COVID-19 reported in Box Butte, Wayne and Pierce Counties Three counties reported new cases of COVID-19 to the Nebraska Department of Health and Human Services (DHHS). To read more on these cases, pick up the latest edition of the Wakefield Republican.

Sheriff Taylor pleased with public response to pandemic Dixon County sheriff, Don Taylor, is pleased with the response from the county regarding the recent Directed Public Health Measure for the entire state issued by Governor Pete Ricketts. Pick up the latest edition of the WAkefield Republican to read more.

MFI donates food to Wakefield Michael Foods, Incorporated has been busy donating boxes of food to area residents. MFI was on hand at Covenant Church in Wakefield distributing potatoes, eggs, and other goodies to residents. To read the full story, find this story in the latest edition of the Wakefield Republican.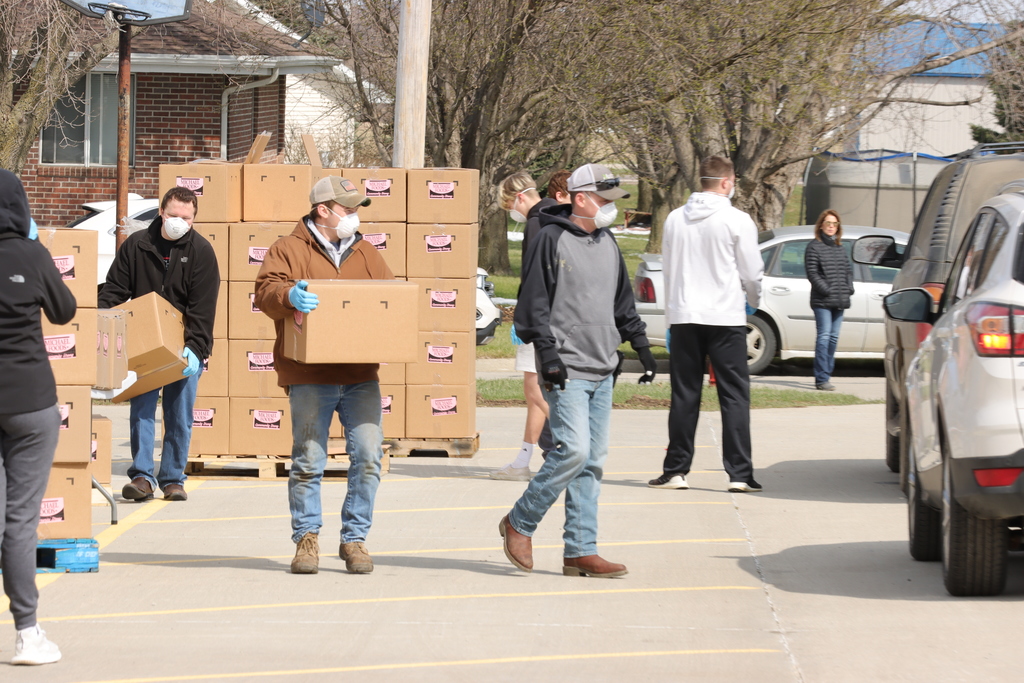 The Wakefield Bear Hunt continues as more bears are popping up both in town and out. This Paddington bear was spotted out in the country south west of Wakefield.